Keiko Azegami - Zen Homeopath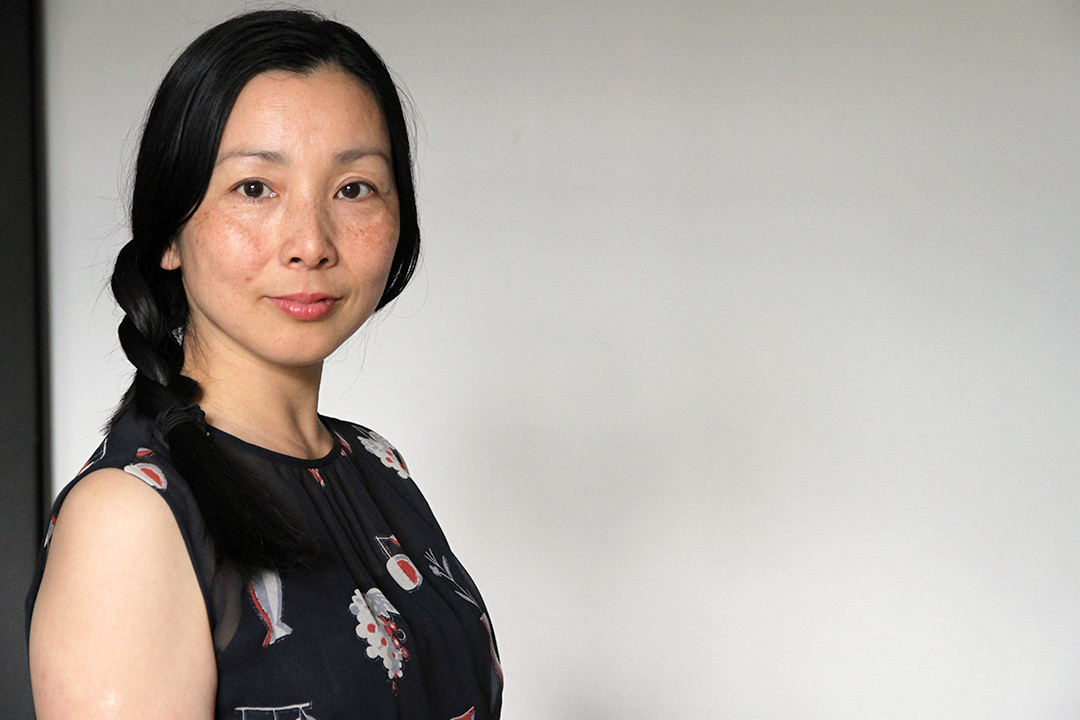 I was born in Tokyo in 1972 and grew up in Japan. In 2005, I moved to Denmark from London, where I was doing a career as a pastry chef. Copenhagen has been my home since then. I have a son, who is now 12.
I studied Zen homeopathy from 2013 - 2017 at the College of Holistic Homeopathy in Japan.
During these studies, I came to realize the importance of each's emotional wellbeing affects our daily life. So then I took a one year course on Inner Child Healing, in order to specialise as a professional therapist at the same time that I was working to heal my own inner child.
I became a JPHMA certified homeopath in 2017. Since then, I've been practicing therapy as a certified homeopath, treating people of all ages and many nationalities with both acute and chronic symptoms.
I have now attain good experience on treating a wide range of ailments such as cold, influenza, stomachache, toothache, headache, migraine, chicken pox, rubella, sprain, nasal inflammation, allergies, hay fever, anxiety, joint pain, back pain, menstrual problem, skin pigmentation, PMS, eczema, high blood pressure, diabetes, depression, fatigue, Irritable bowel syndrome, vertigo, enlarged polyps, dermatophagia, menoporne and PTSD.
I am a member of The Japanese Medical Homeopathic association (JPHMA).
But most of all I am very happy being a homeopath that helps people with their problems. This brings me great joy and inspiration. Especially when I witness people's symptoms improving, as their energy increases and vitality is restored, even to a higher level. So when my patients feel much better with themselves and gain their confidence back, it reassures how wonderful our own healing system is!
We all may suffer symptoms, however, when you begin to trust your own healing system and you commit yourself to start your own healing journey, you soon start to discover your true self.
This process may take a while, and will require patience, but l am here to assist you throughout your journey.
---
Japanese Medical Homeopathic Association (JPHMA)
The Japanese Medical Homeopathic association (JPHMA) was established in 1998 in partnership with the British Homeopathic Medical Association (HMA), an association that adheres to the national professional standards recognized by the British Government.
The purpose of JPHMA is to exchange knowledge and information about homeopathic medicine and promote its research in order to promote and spread homeopathic medicine in Japan.
The JPHMA was established in order to improve the vocational status of homeopaths (homeopathic therapists) in Japan, as well as operate annual academic conferences, publish academic journals, conduct ongoing educational activities, operate homeopath occupational insurance and certify homeopathic education.
Moreover it also provides jurisdiction and guidance for institutions and Homeopathy Centers in Japan. Since 2006, JPHMA has been a member of the International Homeopathy Council (ICH), which is home to 30 homeopathic organizations in 27 countries around the world.
JPHMA qualified homeopaths must renew their license by attending continued professional development programs such as lectures for professional homeopaths. And after passing qualifying examinations, such as the one imparted at The International Homeopath Symposium annual congress, which lasts for more than 90 hours and is held within 3years in order to maintain updated skills and knowledge of homeopathy.
More info: www.jphma.org
Consultation Hours

Fridays
9:30 - 16:00
*Saturdays
9:30 - 16:00
*Sundays
9:30 - 16:00
*Only by previous appointment
Address:
Wilkensvej 26 D ST TH
2000 Frederiksberg
Mobile consultation
I offer consultation at your location in the Copenhagen Area for an extra cost of 250 kr.
Please note: Prescription cost is not including in the consultation fee.
Homeopaths can't sell remedies directly to their clients by law in Denmark.
We instead order the prescription from homeopathic pharmacies within the EU
Typical cost for Zen homeopathy consultation prescription is around 600 kr for 1 bottle of mother tincture and 3 bottles of LM alcohol potency. Plus delivery fee.
Typical cost for Inner child healing consultation prescription is around 450 kr for 1 bottle flower essence and a bottle of sugar pill remedy. Plus delivery fee.
Note that these costs can differ day by day depending on currencies exchange rate.
Video-call consultation
Available for those who reside outside of Copenhagen and overseas.
Prices for consultations are the same.
Cancellation fees apply
24 hours before: 300 kr
Full amount on the same day